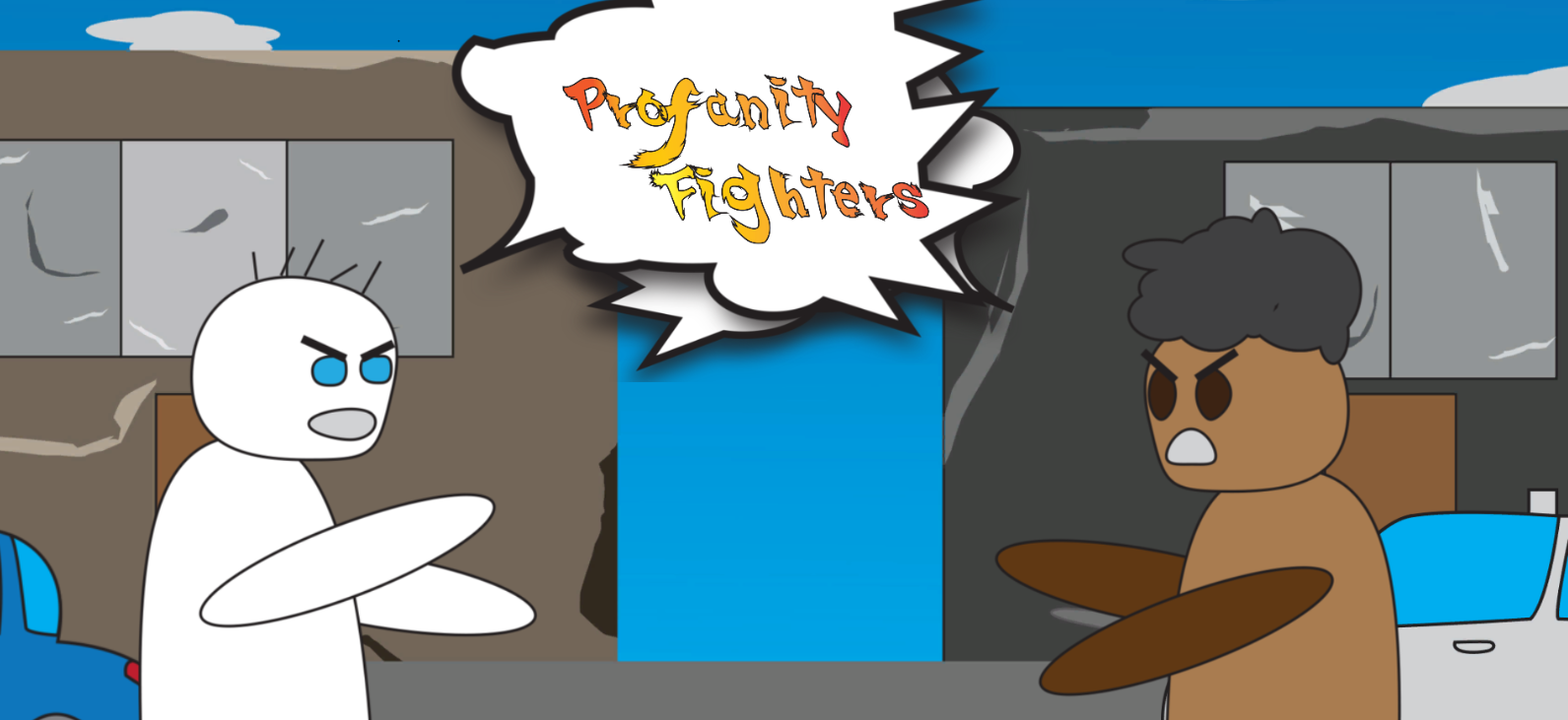 Profanity Fighters
A downloadable game for Windows
Profanity Fighters is a simple 2D turn-based game that revolves around swearing at people, it aims to show the mental damage caused by profanity.
A project created within the cultural studies topic in university. Our group chose racism and aimed to tackled the affects that swearing could have on a person's mental well being depending on their race. It was created in a 2 week period, thanks for taking a look!
The usage of words affecting a mental state, and giving the player the ability to see these words in action and the effects it has on one's mental stability. To show the poetic irony of how these words are trying to be stopped, which in turn actually increases the power of them by giving them more awareness. We want to show that becoming more open with these words can let them fade into into the background and become less controversial.

---
Controls:

Left-Click to navigate the menus
ESC to pause
WASD to drive the car in the level select
E to enter the desired level
---
Updates:

v1.1
Fixed pause menu conflicting with attack menu
Fixed UI being drag-able
Fixed main menu button in pause not setting timescale back to 0
Fixed enemy health not setting to 0 when dead
Download
Download
Profanity Fighter v1.1.zip
30 MB